THE BRANDING BUDDHA
What You Think is What You Become
Go to Social Media and Blogging
Social Media and Blogging
Want to know the latest social media trends and how to turn your blog into a brand? Yay! You came to the right place!
Go to Backstage Experts Column
Backstage Experts Column
My column as an "expert" for Backstage is popular and offers FREE advice on social media and branding. Check it out if you have a moment
Who is The Branding Buddha
Carla Renata - Working actress - Social Media-Branding Expert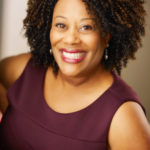 Carla Renata
Founder of The Branding Buddha
A former publicist, Carla has created successful campaigns for Grammy, Tony winning artists, major corporations and non-profit organizations. Her expertise as a working actor couple with her knowledge and skills with branding, social media and the latest industry trends make her a force to be reckoned with.